What courses does Adnan Khan Tutoring offer?
Whether your child needs supplementary learning through their primary or secondary schools or preparing for their SATs, GCSE and 11 Plus Exams, Adnan Khan Tutoring has everything you need with qualified and trained tutors.
Adnan Khan Tutoring has got your back, providing quality tuition courses with experienced teachers who work hard to provide your child with tailored lessons and help them grow better as ever. We have a comprehensive range of tailored tuition lessons and learning resources that meet the needs of beginners and advanced learners.
In addition to our tuition for Maths, English and Science courses, we also offer:
SATs Exams Preparation
GCSE Exams Preparation
11 Plus Entrance Exams Tuition
12/13 Plus Late Transfer Tests Preparation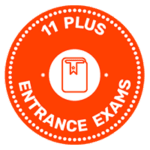 Learn Online with English, Maths and Science tutors from the Comfort of your Home!
Our online tutoring is accredited by the UK's tutoring board and trusted by parents around the UK.
Adnan Khan Tutoring runs successful tuition centres in High Wycombe for the past 20 years, trusted and recommended by parents and loved by kids. We are pulling this extensive experience and offering online services across the UK, including Birmingham, London, Manchester, Luton, Reading, and all other local areas. We have specialist online tutors who take care of your child's supplementary Maths, English and Science learning in one-to-one and group tuitions.
An interactive online platform that makes learning more efficient.
We prepare your child at each level of education from primary to secondary school Years.
Expert staff uses advanced teaching methods to prepare your child for competitive assessments and entrance examinations.
English and Maths
For all Key Stages, Year 1 to Year 11.
Our Maths and English tuitions ensure that your child develops a solid foundation in core subject areas earlier in their academic Years. Our online tutors also help your child through various exams.
Science
At Adnan Khan Tutoring, science tuition is offered for Key Stage 3 and GCSE. Our science tutors focus on building your child's core and applied skills to stay ahead of peers and perform exceptionally in the classroom.
11 Plus
Adnan Khan Tutoring offers 11 plus tuition courses, covering the entire syllabuses that suit the grammar schools in your local area. Our 11 plus tutors focus on building the child's exam techniques, boosting their confidence, efficiency and speed.
12 Plus and 13 Plus
We help students getting into their preferred grammar schools through 12 and 13 plus late transfer tests. Our experienced Maths, English and Science tutors work hard and put extra effort into preparing your child for their late transfer tests.
SATs
We help students prepare for their SATs exams, including Key Stage 1 and Key Stage 2. We have qualified and experienced Maths, English and Science tutors who help students practice their core Maths and English lessons in Years 2 and 6 for SATs.
GCSE
Our GCSE exams preparation courses help students cover the complete GCSE curriculum for Maths, English and Science. Our GCSE tutors focus on building their confidence, encouraging them to participate in live GCSE classes.
Why choose Adnan Khan Tutoring?
Adnan Khan Tutoring is more than just Maths, English, Science, SATs, 11 Plus and GCSE tuition. We give more to our students that help them thrive academically and succeed at each level of their primary and secondary school and beyond.
Tailored Learning
Our online tuition includes digital tools and conventional worksheet resources, focusing on tailored learning approaches that meet the individual's mindset.
Confidence Building
Adnan Khan Tutoring strives to make students confident and self-learners, building and encouraging a positive learning attitude in tutoring.

Affordable Tuition
Adnan Khan Tutoring offers feasible membership plans that support parents who cannot hire private tutors to supplement their child's education.
Excellent Success Rate
We are among the top tutoring companies in the UK with an excellent success rate. Adnan Khan Tutoring has helped thousands of students over the 20 years.
"It is pretty impressive how your tutors have helped my son through his struggling areas of Maths and English. He is so perfect at solving tricky questions."

Maha,

Parent
"Thank you for helping my daughter through 11 plus exams. The 11 plus courses and live lessons have improved her chances of getting into grammar school."

Raquel,

Parent
"It is pretty impressive how your tutors have helped my son through his struggling areas of Maths and English. He is so perfect at solving tricky questions."

Maha,

Parent
"Thank you for helping my daughter through 11 plus exams. The 11 plus courses and live lessons have improved her chances of getting into grammar school."

Raquel,

Parent